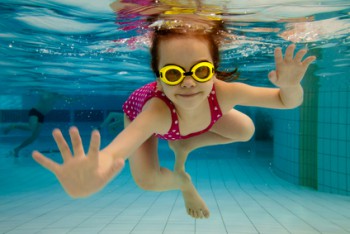 Welcome to Aqua SPA
We invite You to:
a swimming pool
aquatic attractions
a children's pool,
Finnish sauna
steam sauna
jacuzzi
For Hotel Mlyn*** Guests 100 minutes for each day of staying is free. For Hotel Mlyn Biblioteka**** Guests unlimited access to Aqua SPA.
Open 10:00 am – 10:00 pm
Saturday 8:00 am - 11:00 pm
Sunday 8:00 am - 10:00 pm
Sauna and steam from 17:00, at weekends from 11:00.
For Hotel Guests there is a possibility to open Aqua SPA at 9:00 am – please reserve it in Hotel reception day before.
Reviews
"we had nice 5 days vacation; SPA area was clean; breakfast meal was fresh and delicious reception service was consumerfriendly we booked via internet directly on hotel web-site w/o problems; we were impressed beatifull surroundings"
Anatoliy O
"Wonderfull place to stay. Close to Gdansk and the Elblag Kanal. Great spa area og good rooms. The hotel is renovated with great care. Quiet in the night and you feel like you are staying out in the country. Stayed only one night - would com back for more."
Lone
"We had great time in Hotel Młyn Aqua SPA in Elbląg. It is comfortable place with nice and spacious rooms, delicious breakfast and small but cosy swimming pool and spa. It is situated in renovated old mill in quite area. The place is great for families with children"
Tomek B
"Amazing castle with all facilities of top quality"
Mantas
"Nice hotel, simple room, with big bathroom. Friendly staff. Welcome water in room. Sauna is connected with pool. Weary noisy. people go from pool directly to sauna with swimming clothes on. Good breakfast."
Natasa L
"The hotel is family friendly. The breakfast is very nice with many choices for all tastes and the room is really elegant. The people in charge of the breakfast are very friendly and provide excellent and professional service. The area is really quiet and you can walk to downtown in 20-25 minutes."
Joule36
"Best food ever in the restaurant, good brakfast. oved polish dishes. Friendly staff, beautiful quiet surroundings,amazing work done with the renovation. I came all the way from Finland to Poland just to see the Hotel Mlyn. Was worth every penny. Elblag was nice and the park across the street."
finn1234512
"Rooms were clean staff really friendly good food and also liked the swimming pool and other facilities :)"
Karolina
"Stayed here for 4 nights for a family wedding in Elblag, this Hotel is great, It is clean, has pleasant staff, used most of the facilities, pool, jacuzzi, Steam room and sauna, well maintained, very well priced, rooms are suitably sized for 2 adults or the addition of a child. The breakfast is very good with English or Continental."
Atomicsputnick
Pricelist
72 minuts
Regular
Half-price (up to 18)
Kids under 100 cm
1 adult + 1 kid under 130 cm
Monday - Friday 10 am – 4:30 pm
23 zł
12 zł
free
32 zł

Monday - Friday 4:30 pm – 10 pm

Weekend 8 am - 10 pm

29 zł
15 zł
free
37 zł
Family ticket: 2 adults + 1 kid
Regular
Next kid
Monday - Friday 10 am – 4:30 pm
47 zł
10 zł

Monday - Friday 4:30 pm – 10 pm

Weekend 8 am - 10 pm

66 zł
12 zł
Family ticket: 1 adult + 2 kids
Regular
Next kid
Monday - Friday 10 am – 4:30 pm
35 zł
10 zł

Monday - Friday 4:30 pm – 10 pm

Weekend 8 am - 10 pm

45 zł
12 zł
2 hours
3 hours

Regular

Monday - Friday 10 am – 4:30 pm

Monday - Friday 4:30 pm – 10 pm

Weekend 8 am - 10 pm

41 zł

52 zł

49 zł

67 zł

Half-price

Monday - Friday 10 am – 4:30 pm

Monday - Friday 4:30 pm – 10 pm

Weekend 8 am - 10 pm

22 zł

27 zł

29 zł

35 zł